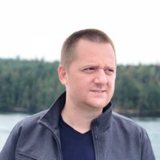 Hey there. I'm Felipe Diesel.
I am Software Developer with more than 16 years of experience. In this site you can find some things I've written and a little about me.
I have founded a company, grown and sold it. Now I live in Vancouver, Canada. I'm currently working at JungleScout.